I know, I know.
You probably ended up on this website after searching on Google for a pearl barley risotto recipe. Or maybe you came from Pinterest after seeing a tasty recipe for halloumi & chickpea couscous. And now you're here, reading this blog post about me becoming a life coach and wondering whether you clicked on the right link.
The good news is that you're on the right website. However, things are a little different these days.
It's been four years since I started this food blog and it's safe to say those four years have been… interesting.
I've experienced loss, grief, heartbreak, failure and a global pandemic as well as receiving a diagnosis of Attention Deficit Hyperactivity Disorder (ADHD).
I've also made it out the other side stronger and more resilient, with a renewed sense of passion and purpose. Swings and roundabouts, y'know?
So I thought I'd take some time to tell you about it all. About why, after much deliberation and struggle, I decided that food blogging was no longer the path for me. And how it led me to become a Life Coach and also the happiest version of myself.
So if you're interested, go and pop the kettle on, make yourself and brew and get comfy. Let me tell you all about it.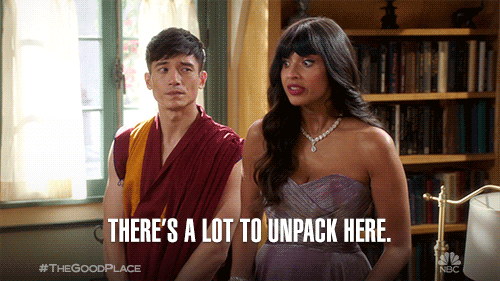 ---
---
Becoming a Food Blogger
I started my food blog in June 2018 and at that time, I had been nursing for around 4 years. I'd worked in Intensive Care for pretty much all of that and in the last 6 months, I'd moved to Manchester and began working as an agency nurse.
Except, I hated it.
I would feel so anxious before my shifts that I'd end up crying. It was ok once I got there, I was able to push through, but it was a horrible feeling. The truth is I had come from a job in which I worked with an amazing team, I felt supported and I was a respected and experienced member of the team. Basically, it was comfortable.
Now, even though I was more than capable of doing the job, I had lost my support system, I lost my confidence and I lost my love for nursing as a whole.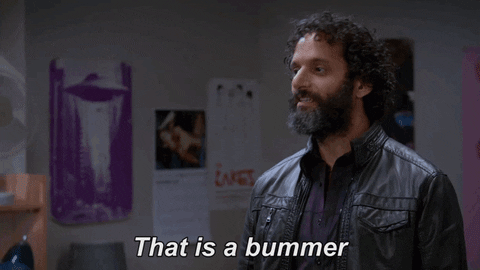 And so I started to look for a way out. Cue… food blogging!
I have always loved food.
(I know, who doesn't?)
Food is the centrepiece in so many of my favourite childhood memories.
From the rib of beef we ate at my gran's 80th birthday, where we had to move tables and chairs into the lounge because it's the only way we could fit everyone in.
To the Dim Sum we used to order at our local Chinese restaurant and the sticky, sweet sauce they used to pour over the ribs.
I remember making jelly in the rabbit-shaped mould that was an essential part of every 90's birthday.
Not to mention my Mum's roast dinners! (If you know, you know)
Even now, my favourite way to spend time with people and show them I care is by cooking for them.
Food has the potential to create memories & uplift the simple moments in our lives. I hoped that by sharing the recipes I loved to cook with other people, I might be able to impact a tiny part of their lives too.
And so I dived right in! I taught myself everything. I bought a domain & set it up. I learned how to take beautiful food photos and edit them so they looked appetising. I dived deep into SEO and how to get traffic to my site. I began posting on social media and food-sharing sites. I joined Facebook groups. Did courses. Whatever I could to understand how to make it a success.
At a similar time, I started a Master's Degree in Nutrition. I was fascinated by the relationship we humans have with food and how our bodies utilise each morsel to keep us going. I loved the idea of sitting with someone to discuss their diet & nutrition issues, supporting them to make changes that would help them feel happier and healthier.
---
The Challenges of Food Blogging
From the outside, food blogging probably seems like a pretty nice job. You cook something, take a few snaps, write about it and post it on the internet for all to see.
If only!
In reality, it's all of that x1000! You're combining the roles of a chef, recipe tester, photographer, social media manager, web designer, graphic designer and admin all into one!
It was a lot more work than I had anticipated. And when combined with my master's degree, it was overwhelming. I started to feel burnt out and it stopped being fun.
To make matters worse, a few months into the degree my dad became unwell and I decided to leave the program. I felt so stressed that I simply couldn't focus on studying. It was a heartbreaking decision, but it felt right at the time.
With everything that had been going on, my mental health took a little bit of a nose dive. In the end, I moved out of Manchester and back to Nottingham, where I started back at my original nursing job. My intention was that once things were a bit more stable I would be able to pick up the food blog again and turn it into the career I had hoped it would be.
A girl can dream, right?
---
Life Happened… And Then It Kept Happening…
In the year that followed that move back to Nottingham several things happened.
My four-year relationship ended. Unexpectedly. I was heartbroken.
Covid swept the globe and, as an ICU nurse, I worked through it.
My dad passed away. Unexpectedly. And again, my heart was broken.
After that, I decided to quit nursing and see if I could finally make my food blog a success.
Yeah, it's safe to say 2020 was tough.
But like I said, life happens.
I had hoped that without nursing to wear me down and stress me out, I would have more energy to focus on the blog. And for a little while, I really did give it a good go.
But over time, those same familiar feelings of overwhelm began to creep in. I would find myself procrastinating despite knowing I had deadlines to meet.
I knew that if I didn't work hard at the blog, I would have to go back to nursing AGAIN. But even with that fear, it didn't motivate me. If anything, it made me feel worse. The feelings of shame were unbearable.
Until one day, it all came to a head.
I remember sitting in front of my computer. All I had to do was write a blog post. I'd planned it out. I knew what I had to write. And yet, I was frozen. I felt completely paralysed. The only way I can describe it is like trying to run but there's an invisible wall in front of you. No matter how hard I tried, I just couldn't move forward.
'What's wrong with me?' I sobbed.
I am a smart woman. I got good grades in my GCSEs, A-Levels & in my nursing degree. I have cared for some of the UK's sickest patients. I have saved lives.
Why can't I just write?!
I just couldn't understand why something so simple was also so hard.
I made an appointment with my therapist (an essential after 2020's shenanigans).
By this time, it was March 2021 and we were all still in the grips of the coronavirus. I, like the majority of the population, had downloaded Tiktok as a way to pass the time in lockdown.
I'd seen several videos from people, specifically women, talking about ADHD and how it presents differently in girls and women. They talked about how it was often missed because girls are more likely to have inattentive ADHD (compared to hyperactive/impulsive ADHD) and are more likely to mask their symptoms.
As they talked about all the different symptoms, I remember thinking
'That sounds a lot like me, but I'm sure I'm just being dramatic/sensitive/overreacting.'
When I spoke to my therapist I explained everything I had been feeling and experiencing.
'What you're describing does sound a lot like ADHD'
Cue more sobbing.
---
ADHD & the Food Blog
In the UK disorders like ADHD and autism can't be diagnosed by your GP and so I was referred to a specialist team within the NHS. Fast forward 9 months (after not hearing anything from my NHS referral) and I decided to go privately to get my assessment.
Up until this point, while I still thought I might have ADHD, I also had a lot of doubts. What if I am just lazy? What if there's nothing wrong with me and this is just who I am? What if they think I'm being dramatic? What if I'm wrong?
It wasn't until I started talking to the assessor that I began to see just how much ADHD had affected almost every area of my life. She asked me questions about my ability to hold down a routine (ehh not great), my relationship with tasks like cleaning (bloody terrible), my ability to remember appointments (not too bad actually), meeting a deadline (I'll leave it until the last minute, thanks) and so much more, from my childhood up to the present day.
The more we talked, the more I realised that actually, I was struggling. And I had been struggling for a long time. I'd just learnt to cope.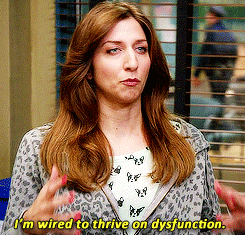 Previously I'd had a lot of good support systems in place that had unknowingly helped me manage my symptoms (like my steady ICU job in Nottingham, my then-boyfriend, my friends, and my parents) but between moving to Manchester & life in general each one of those support systems began to crumble and the symptoms began to show up more.
People with ADHD often struggle with executive functioning skills. These cognitive skills include memory, organisation, planning, time management, attention, motivation, behaviour and emotion regulation. All things essential for things like goal setting, prioritisation, getting things done or, I don't know… writing a blog post!
It was no wonder I found food blogging such a challenge! The amount of organising, planning, & motivation it took to do all of the different tasks was overwhelming. And when I started to feel overwhelmed, I began to shut down.
Overwhelm is a common feeling for those with ADHD and if it's not managed it can trigger the stress response to kick in (fight, flight, freeze or fawn). When we feel stressed our body becomes focused on survival and protecting us from the stressful trigger. This makes getting things done even harder. Our body wants us to distance ourselves from whatever is causing us stress so we can begin returning to baseline and a feeling of safety. And so, when the overwhelm and stress becomes too much… we shut down or 'freeze'.
For me, this showed up most when I had to write a blog post or cook & photograph a recipe. While it was never impossible, one small thing could set me off and I would spiral into that debilitating overwhelm/shutdown cycle.
I explained all this to the assessor and, once she had asked all of her questions and I had given all my answers, she diagnosed me with inattentive ADHD.
For the first time in a long time, I felt validated. It wasn't all just in my head. I wasn't lazy. It wasn't that I didn't care or didn't try hard enough. I had ADHD.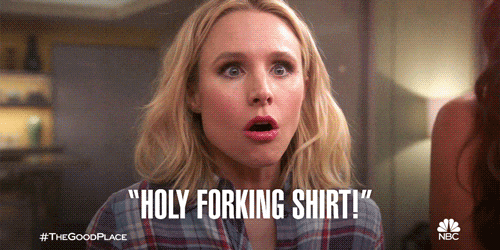 ---
Quitting the Food Blog
I was started on medication a few days after my appointment.
I remember the first day that I took my medication. There was a strange 'come up' kind of feeling followed by… silence.
My brain just felt quiet. It was like a radio that had been static for years finally being tuned into a radio station. It was peaceful. I could hear myself think.
I made an agreement with myself. If, for whatever reason, the food blog didn't work out this time that would be it. I would accept that it was not meant to be. This was not the path I was supposed to be on.
So I cracked on with the food blog. And I really did get on with it! I was able to sit at my computer without getting distracted or feeling overwhelmed. I was motivated to not just start tasks, but also finish them. I began updating old recipe posts and planning out new ones. It was exciting to finally be doing SOMETHING.
And yet, as I plodded on, I began to notice those old familiar feelings of discontent. I began to feel less motivated. I began to realise that I didn't actually get a lot of satisfaction from the food blog. However this time around, I was able to take a step back and understand what it was I was experiencing.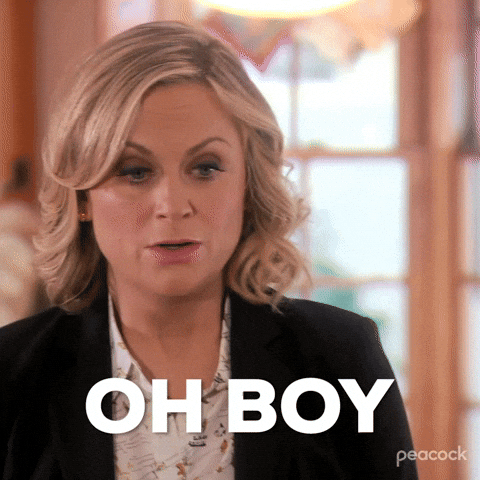 Emotional dysregulation is another symptom of ADHD in which people struggle to regulate their emotions. For some, it looks like bursts of anger or hyperactive excitement. For me, it was anxiety and in particular, overwhelming feelings of shame.
But thanks to my medication, when these feelings came up, they weren't as intense. I was able to understand the emotion & what had triggered it from a more detached perspective.
When I started this blog, alongside my love of cooking, I was also motivated by fear. The fear that I would be stuck in nursing forever, in a job I didn't love. It was what kept me clinging on to the blog even when I probably should have let go.
Alongside that fear, there was shame. So much shame.
I can't tell you how many people have believed in me and supported me on this food blogging journey. The amount of time and energy people have spent trying to help me make it all work out.
Quitting felt like letting them all down.
Quitting felt like admitting I was a failure.
But forcing it simply wasn't an option anymore.
And so, I quit.
---
Becoming a Life Coach
I don't know if you're the type to believe in synchronicities, signs from the Universe or the Law of Attraction. I'm undecided. While I definitely don't believe it's anything like 'The Secret' paints it out to be, I do believe there's something magical out there in the world we live in.
I definitely believe that when you stop trying so hard to make something happen and simply let go & surrender, you create space for something better to come along.
That's what happened to me at least.
A few days after I proclaimed 'I quit!' to the Universe, I received an email from Mindvalley.
If you've never heard of them, Mindvalley is an online education & transformation platform providing courses in all things personal growth, transformation, spirituality & business. I discovered them not long after my break-up and in a bid to try and sort my life out I signed up for the course 'Be Extraordinary' by CEO Vishen Lakhiani.
I absolutely LOVED it and ended up becoming a member, completing lots of their other courses.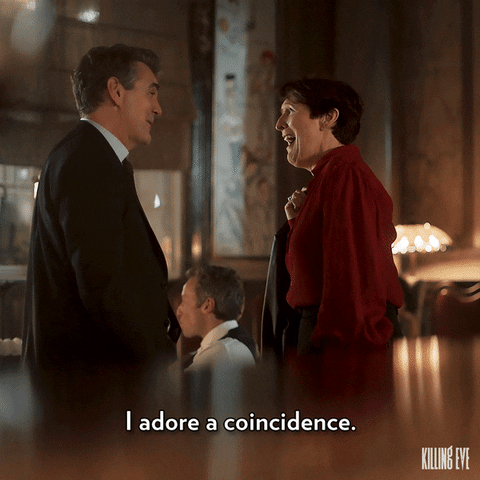 So when I received an email from them telling me about their new Certified Life Coaching course it felt a little bit like the stars had aligned.
You see, as I looked back over my career and experiences, I began to notice patterns and similarities.
As an ICU nurse, I would work with one patient per shift. It meant I could focus all my time and energy on that one person and give them detailed and thorough care.
When I wanted to become a Nutritionist, it was motivated by the desire to sit with another person one on one and create a safe space for them to explore their issues around their diet so we could make a plan and improve their situation.
I actually love helping and supporting people. I think that's something that the food blog never really gave me.
But even the food blog and everything that came with it had its place. Without it, I wouldn't have learnt all the technical stuff that comes with managing a website and a blog, as well as social media marketing and all that jazz.
I also probably wouldn't have learnt that I had ADHD, which meant I never would have gotten the support and medication I needed. I wouldn't have been able to overcome the challenges I had around executive dysfunction, overwhelm and emotional dysregulation.
Even the loss of my relationship forced me onto a path of personal growth and self-development that I may never have found without it.
Each challenge has secretly been a gift that led me to this moment.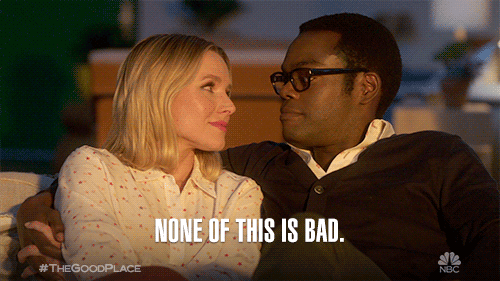 ---
Life Coaching Now
So I dived into the 16-week course! I completed the online lessons and took part in Zoom coaching labs where we were able to test our skills. I qualified in June as a Certified Life Coach AND a 6 Phase Meditation Teacher.
And let me tell you, I have loved every single second of it.
I am working with clients now, and the feeling of excitement and satisfaction I get from each call is unmatched. I've never really enjoyed 'work'. It always felt like something I had to do. But this? I truly love it. I am passionate about it. I've never felt like that about work before.
Don't get me wrong, it still presents me with plenty of challenges! No amount of theory or classroom-based learning truly prepares you for the real thing, but I am learning more with each day and my confidence is building slowly but surely.
It's also been interesting managing my ADHD alongside starting a new job and business. Thankfully, now that I have a diagnosis and medication I can understand how ADHD shows up for me and find the correct coping mechanisms, strategies and techniques to deal with it. Also, having clients that I am accountable to encourages me to keep pushing and showing up, even when it's hard.
I truly consider myself lucky to have ended up here. To have found something that lets me utilise so many of my skills and experiences and can work alongside my ADHD. I'm lucky I get to work with wonderful people who are open and share their life and vulnerabilities with me. I'm so excited to see where this goes in the future!
---
Not The End, But The Beginning
So there you have it. I hope you've got a better understanding of how this all started and the journey I've been on to get to this point. As hard as it has been, even the darkest and most challenging moments have contributed positively to where I am now.
Officially quitting food blogging (as opposed to just hiding from it and avoiding it) was such a hard decision to make. But it was the right one. It has taught me so much and opened up so many new and exciting pathways for me.
I'm thrilled to start this next part of my journey as a life coach and, if you'd like to, I'd love to take you on this journey with me.
My aim over the next few months is to continue writing blog posts and creating content around life coaching topics I'm passionate about. I'll be sending out a monthly newsletter so if you'd like to keep in touch you can sign up for it here. I'm also in the process of setting up my social media platforms, but the one you will find me on most regularly is Instagram.
If you'd like to find out more about coaching with me, you can head over to the work with me page for a full breakdown of what's included and to book an exploration call.
And if you've made it to the end of this post I am eternally grateful for your time and patience! Whether it's food blogging or life coaching, it is the people who get involved, who leave comments, share posts and just simply offer their kind words and support that make it a success. I couldn't have done any of it without you, so thank you from the bottom of my little heart.
Until next time!